CONTEX specializes in applying advanced technologies to unique aerospace applications.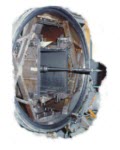 One of CONTEX's specialties is in high speed windtunnel control systems.
CONTEX has extensive experiences in design and implementation of supersonic
and hypersonic windtunnel control systems.

Dynamic and control system analyses and simulation is another area of our expertise.
Expert in-house knowledge of advanced theories and tools,
such as Kane's method, Matlab, MatriX, allows CONTEX to satisfy customers' analytical requirements in an expeditious and efficient manner.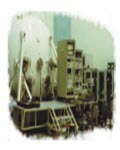 CONTEX applies its capabilities in developing unique systems to fulfill unique requiremetns.
For example, CONTEX developed an specialized redundant data acquisition system for satellite ground thermal vacuum testing facility for the National Space Program Office in Taiwan.